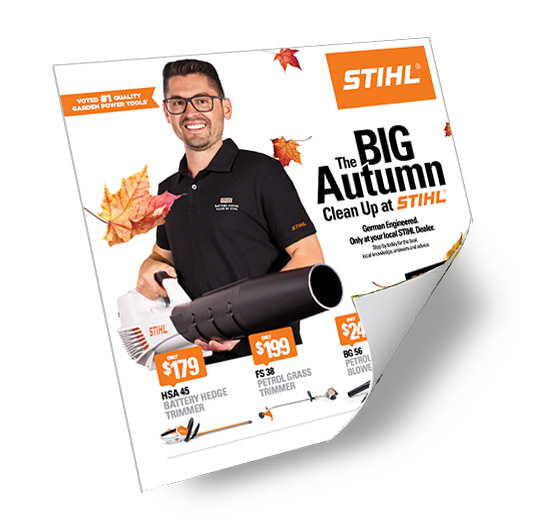 Braschs Cairns Present the Stihl Autumn Catalogue 2019
Always Mates Rates At Braschs!
The new Autumn 2019 Catalogue provides a combination of products and specials for the Stihl brand across the major segments of the Stihl range.
You will see the Autumn 2019 Catalogue Logo for the products that are featured in the spring catalogue; which can be down loaded as a PDF document - click the catalogue icon to download!